Paris New Year Eve Dinner Seine Cruise
Planning to spend New Year's Eve in Paris? Consider enhancing your celebration with a New Year's Eve Seine Cruise! Want to know your options, costs, and insider tips? Read on.
Celebrating New Years Eve in Paris is an enchanting experience and what better way to mark the occasion than by embarking on a dinner cruise along the Seine River? With the city's iconic landmarks illuminated all around you, you'll enjoy a delicious meal, live entertainment, and stunning views as you ring in the new year.
Some of the most popular New Year's Eve Seine Dinner Cruises in Paris include:
ParisCityVisoin: ParisCityVisoin stands out as one of the most popular dinner cruise companies in Paris. Their New Years Eve dinner cruise offers a gourmet feast accompanied by music and dancing. You can find more about their New Years Eve cruises here.
Vedettes du Pont Neuf: For those seeking an intimate experience on New Years Eve Vedettes du Pont Neuf provides just that. With capacity for only 100 guests per cruise they offer jazz performances along with a DJ.
Yachts de Paris: Yachts de Paris caters to preferences by offering a range of options for their New Years Eve dinner cruises. From affordable choices, to luxurious experiences. All their cruises offer meals, live performances and breathtaking views of Paris.
Why Opt for a New Year's Eve Seine Cruise in Paris?
There are reasons why choosing a New Years Eve dinner cruise in Paris is an ideal way to commemorate this special event. Here are just a few:
The mesmerizing views: While cruising down the Seine you'll be treated to front row seats showcasing some of Paris most landmarks, including the majestic Eiffel Tower esteemed Louvre Museum and iconic Notre Dame Cathedral. These architectural marvels are splendidly illuminated on New Years Eve forming a captivating spectacle.
Culinary delights: Dinner cruises in Paris typically present exquisite meals crafted by acclaimed chefs. Anticipate indulging in an array of delicacies ranging from traditional escargots to sumptuous desserts.
Live entertainment: Most dinner cruises feature performances, like music and dancing. This adds to the ambiance and allows for an exuberant celebration when welcoming the new year.
Added convenience: New Years Eve in Paris can get pretty crowded and hectic. However opting for a dinner cruise takes away all the hassle of celebrating as everything is taken care of for you. All you need to do is sit relax and enjoy the evening.
Here is some of the best Paris New Year Eve Dinner Seine Cruise:
New Year's Eve Seine Cruise Tickets Prices
The prices for New Year's Eve Seine Cruises in Paris vary depending on the company and the type of cruise you choose. Here is a general overview of prices:
Budget-friendly cruises: €250-300 per person
Mid-range cruises: €300-400 per person
Luxury cruises: €400+ per person
Here are some specific examples of prices from popular companies:
Bateaux Mouches: €410 per person
Vedettes du Pont Neuf: €350 per person
Yachts de Paris: €300-500+ per person
Setting the Scene for an Enchanted Evening
Cruising through the City of Light on New Year's EveAlready an incredibly romantic city, Paris becomes even more enchanting on New Year's Eve. Twinkling lights adorn streets, buildings and bridges while festive decor and champagne welcome the coming year. Locals and visitors alike bask in a celebratory mood. Viewing this at its best means being on the water.
Majestic monuments like the Eiffel Tower and Notre Dame Cathedral glow against the night sky as your boat glides smoothly past. Bridges reflecting in the Seine shimmer with illumination. And you'll have front row seats when the spectacular midnight fireworks show begins! What better way to end one year and usher in the next than on a cozy riverboat surrounded by Parisian beauty?
Indulging in a Lavish Gala Dinner
New Year's Eve cruises pull out all the stops with luxurious multi-course gala dinners and open bar packages. As Paris's top chefs prepare exquisite gourmet meals, you'll dine on dishes like seared scallops, truffled lobster risotto and filet mignon complemented by finest Champagnes and wines. Seasonal treats like foie gras and French oysters deliver luxury.
With a variety of packages and onboard seating, from cozy tables for two to larger group arrangements, your intimate or lively dinner party will feast both on haute cuisine and twinkling city views. Culinary indulgence sets the stage for a memorable night ahead.
Soaking in Paris from Unique Vantages
Gliding along the serene Seine, you'll see amazing angles of Parisian landmarks not visible from land. Pass right under the illuminated Concorde Bridge dripping in lights. View Notre Dame from the backside at river level with boats bobbing gently in the reflections ahead. Capture the Eiffel Tower centrally between riverside ornate lamp posts and streetlights as you smoothly sail by.
Paris Sparkling on the SeineDuring a special holiday cruise, you may even disembark at one point to view the Eiffel Tower and Champs de Mars from up close at ground level before reboarding. The Seine provides perfect, constantly changing vistas.
Being Entertained with Live Performances
Lively bands and singers performing upbeat tunes keep the festive mood flowing all night long. Many cruises even offer live DJs and dancing on board and a partylike vibe. While soaking in iconic views, sing along to favorite classics and contemporary chart-toppers to ring in 2023 in musical style.
Some cruises enhance the experience with roaming magicians, comedians and caricature artists for entertainment options beyond just music. Keep the fun going before and after midnight!
Toasting at Midnight as the Fireworks Explode
As the countdown to midnight nears, you'll be perfectly positioned on the romantic Seine to see the Eiffel Tower light up the sky with a dazzling pyrotechnics display. Stand on deck glass of champagne in hand with your loved ones, or watch through panoramic window basking in the moment. Glittering bursts of color reflect in the river's ripples as horns sound and partygoers cheer the year ahead. After the spectacular show concludes, continue celebrating late into the night with music, dancing and magic in the air!
Making Priceless Parisian Memories
However you choose to spend it, New Year's Eve on the Seine creates lifelong memories unlike any other. From sweeping city views, luxurious gala dinners, live entertainment and midnight fireworks over the Eiffel Tower, a Paris river cruise on the big night offers a perfect recipe for starting your new year in style. Make plans now for a magical Paris getaway culminating in the ultimate New Year's Eve party on the water. You'll forever remember glowing Paris cast in its holiday best as you sail into an unforgettable new year.
New Year's Eve Seine Cruise - Insider Tips
Many cruises offer an open bar package so revelers can enjoy flowing Champagne, wine, beer and cocktails throughout the evening.
Festive decor like party hats, noisemakers, balloons and streamers help set the scene. The crew and staff are dressed up to add to the glamorous atmosphere.
Cruises often have live DJs in addition to bands so guests can dance the night away on the open-air upper deck or inside spacious dining rooms.
The dinner menu is typically an upscale multi-course meal featuring French holiday delicacies like foie gras, oysters, truffles, smoked salmon, filet mignon, scallops and decadent desserts.
To maximize views, most boats sail halfway up the Seine, then turn around to ensure all guests can see the Eiffel Tower midnight fireworks show.
After the fireworks, many cruises continue the party atmosphere with more live music, dancing, champagne and desserts as you cruise back to the dock.
Upgraded packages allow booking coveted private tables for two or larger groups to enjoy the gala evening together.
Prices range from €200 per person up to €600+ for ultra luxury cruises depending on the style and amenities.
| New Year's Eve Cruise Highlights | Overview |
| --- | --- |
| Dinner | Multi-course gourmet meal, open bar |
| Entertainment | Live music, DJ, dancing, performers |
| Midnight Celebration | Champagne toast, fireworks viewing |
| Ambiance | Festive decor, party atmosphere |
| Sightseeing | Unique Seine vantage points, city lights |
More useful information about Seine River Cruise in Paris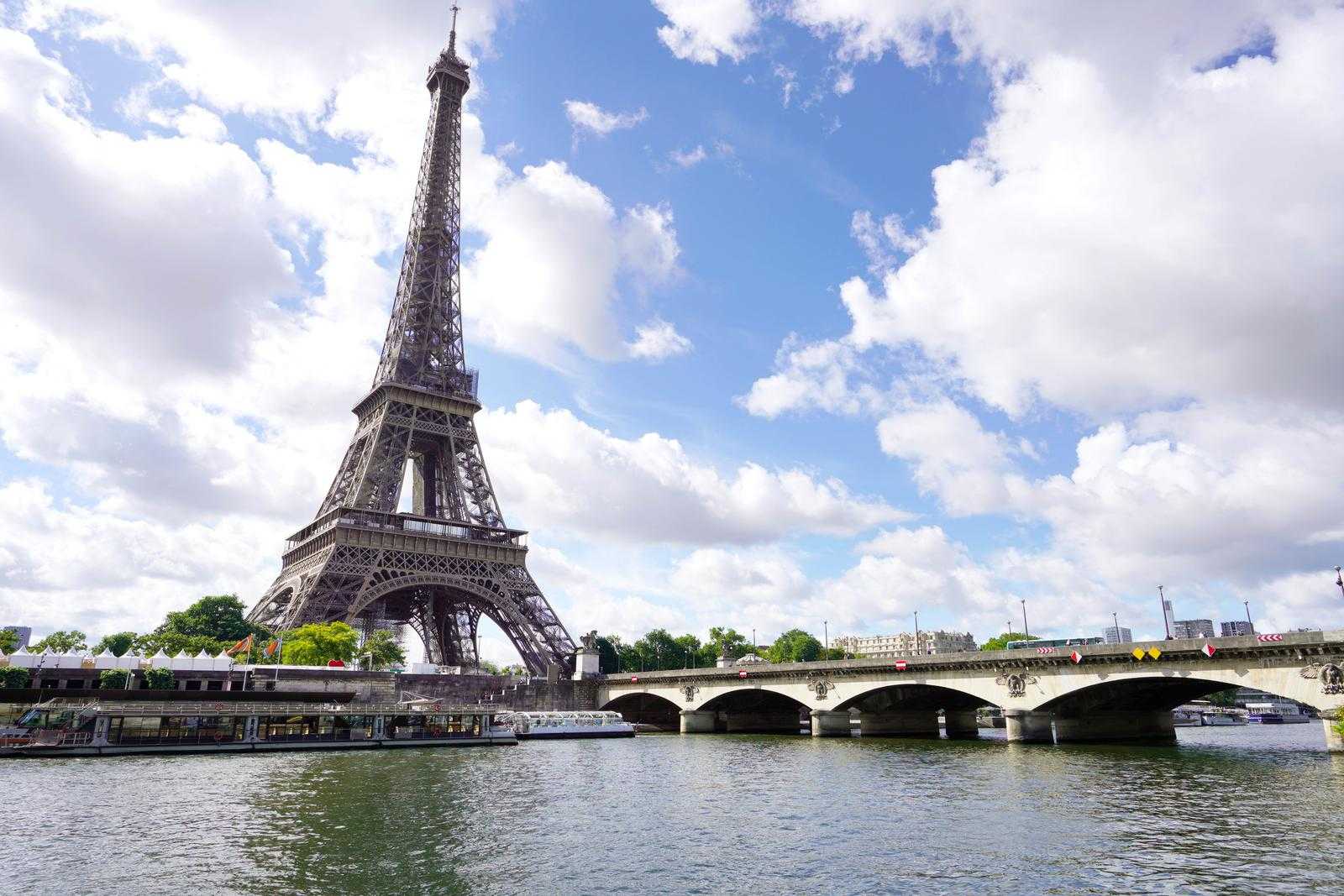 We are a group of travelers who love to explore and write about Paris. Over the years, we have gained extensive experience with cruising on the Seine River in Paris. Here, you could find all the essential information you need to know about Seine River cruises, including the different types of cruise, prices, tickets, operating hours, departure points, and many more. Bon voyage!