5 Best Seine Cruises in Paris you don't want to miss!
Looking for cruise on the Seine River in Paris? Here are 5 top-selling cruises that are considered the most popular cruises among Paris travelers.
Gliding along the Seine River, the lifeline of Paris, offers a unique vantage point to soak up the romantic city's iconic sights. From the Eiffel Tower to Notre Dame Cathedral, the River Seine winds its way through the heart of the French capital, reflecting its grand monuments.
Whether you opt for a shorter sightseeing cruise or a dining experience, these 5 boat tours consider top-sellers in Paris offer memorable and varied ways to discover Paris's magic from the Seine. Keep reading to uncover the best Seine River cruises for stunning views, gourmet bites, and overall unforgettable experiences.
70 minutes Seine River Cruise by Bateaux Mouches
This next cruise which operate by Bateaux Mouches, is one of the most popular cruises in Paris and a great ways to see the sights of Paris while floating along the Seine River. The glass-roofed boats depart from the Pont de l'Alma dock near the Eiffel Tower.
This cruise lasts around 1 hour+ and travels between the Eiffel Tower and Pont Neuf, passing by landmarks like Notre Dame Cathedral, the Louvre Museum, and the Musée d'Orsay along the way. Tickets starting at €15 for adults and €7 for children ages 4-11. The cruises run daily, with departure times starting at 10am and continuing until 10pm during the summer months. Frequency of departures varies by season. The full cruise with audio guide takes approximately 70 minutes.
The Bateaux Mouches boats feature a glass roof for optimal sightseeing along the route. Audio guides are available in 8 languages to learn about the various landmarks during the cruise. There is a bar on board where you can purchase drinks and snacks as well.
Reviews of the Bateaux Mouches cruise experience are generally quite positive, with travelers highlighting the good views, relaxing boat ride, and informative audio guide. Some reviewers note that lines at the dock can get long, so the Tiqets e-tickets help save time by allowing you to skip the ticket line.
60 minuets Sightseeing Cruise on the Seine by Bateaux Parisiens
Another top-sellers Seine cruise, is this 1-hour sightseeing cruise along the River Seine in Paris. It is offered by the company Bateaux Parisiens, which operates river cruises in Paris. This particular cruise boards at Port de la Bourdonnais near the Eiffel Tower and takes passengers on a journey past top Paris attractions including the Louvre, Notre Dame Cathedral, Musée d'Orsay, and Pont Alexandre III.
The cruise offers an audio guide available in 14 languages that provides commentary about the sites along the river. The boats feature panoramic windows, open upper decks, and interior salons so passengers can choose how they want to take in the views. Bars and restrooms are available on board.
As per Tiqets, the Bateaux Parisiens cruise costs €16 for adults and €7 for children ages 4-11. Boarding starts at 9:45 AM daily and the cruise lasts about 60 minutes. The cruise runs year-round, with 1-4 departures per hour depending on the season.
The cruise has very positive reviews with an average rating of 4.5 out of 5 stars. Positive reviews mention the excellent views, multi-language commentary, and smooth ride. Negative reviews are mostly related to long lines during peak times.
 Tickets should be booked in advance online to guarantee availability, especially during busy tourist seasons. The cruise port is located just a short walk from the Eiffel Tower metro station.
Guided Cruise on the Seine by Vedettes de Paris
Many travelers looking for guided cruise on the Seine. If you are one of them, this guided cruise, running by Vedettes de Paris, is the best-seller guided cruise in Paris. The Vedettes de Paris Seine Cruise is a 1-hour guided sightseeing cruise along the River Seine in Paris and can be booked for €13 per adult.
The cruise begins and ends at Port de la Bourdonnais, near the Eiffel Tower. You'll board one of Vedettes de Paris's boats and be treated to live commentary (available in English and French) about Paris's history, architecture, and landmarks as you glide past them.
Some of the famous sights you'll see along the route include the Eiffel Tower, Musee d'Orsay, Notre Dame Cathedral, Louvre Museum, and Pont Neuf. The cruise passes under 18 bridges as it winds through the heart of Paris.
For an additional fee, you can upgrade your ticket to include a glass of champagne (€6 extra) or a snack plate (€7.50 extra). You can also download the Vedettes de Paris app to access audio commentaries in 8 languages.
The cruises run daily, with departures every 30 minutes from 10am to 10pm in summer (until 7pm in winter). The boarding gate closes 10 minutes before departure. The cruise lasts approximately 1 hour.
Reviews of the Vedettes de Paris cruise are overwhelmingly positive, with travelers raving about the views, guided commentary, and overall experience. Many say it's a convenient and relaxing way to see Paris's top sights. Based on feedback, an open-top seat is highly recommended for the best photo opportunities.
The Vedettes de Paris Seine Cruise is a convenient, informative, and scenic way to marvel at Paris's top riverside landmarks. With commentary bringing the sights to life, it makes for an unforgettable Paris experience.
This Bateaux Mouches dinner cruise is one of the most popular activity for visitors to Paris looking to experience a romantic evening on the River Seine. Offered by the well-known Bateaux Mouches boat company, this 2.5 hour cruise includes a gourmet 3-course dinner while taking in views of Paris' top landmarks illuminated at night.
The cruise boards at Pont de l'Alma and travels east along the Seine past sites like the Eiffel Tower, Notre Dame Cathedral, Louvre Museum, Orsay Museum, and more. The meal consists of an aperitif, starter, main course, cheese plate, and dessert. Options include beef, fish, and vegetarian dishes. Unlimited wine, beer, soft drinks, coffee, and tea are also included.
The cruise runs daily with boarding times at 8pm in the summer and 7pm in the winter. Tickets cost 115 euros for adults and 39 euros for children ages 4-12. The experience is very popular, with 5-star average rating on the web.
Customers recommend booking in advance online since the cruises often sell out, especially during peak seasons. The dinner attire is smart casual, with jeans allowed but no shorts or sneakers. The main dining room is enclosed and temperature controlled, so the cruises run rain or shine. Boarding starts 30 minutes prior to departure and guests are assigned to tables at that time.
And the last one for today, is the Aperitif Cruise operated by Vedettes de Paris.  The cruise allows you to admire famous monuments like the Eiffel Tower, Notre-Dame Cathedral, Louvre Museum, and Pont Alexandre III bridge while listening to a soundtrack of French pop, rock, jazz, disco, 80s, and 90s music.
Each ticket includes: 1-hour river cruise, drink of your choice – Champagne, wine, beer or soft drink and downloadable audio guide available on the Vedettes de Paris app. Food and extra drinks are not included. tickets can be purchased for €13 per person.
The cruise boards at Port Debilly, boarding ramp 2. Tickets can be scanned directly from your smartphone. Cancellations and rescheduling are possible up to 23:59 the day before your scheduled cruise.
The cruise has excellent reviews, with passengers praising the relaxing atmosphere, live music, and amazing views. It runs daily with boarding times starting from 11:00 AM to 10:30 PM, allowing you to experience the sights at different times of day.
Overall, it's a great way to casually explore Paris while sipping on a drink and listening to good music with fantastic scenery. The free audio guide provides context on the monuments too.
Insider tips before tickets to Seine cruise in Paris
Book early, especially if you're traveling in peak season (summer). Cruises can sell out quickly.
Look for lunch, brunch or evening cruise options – these are often less crowded and cheaper than daytime cruises.
Check the cruise company's website directly for deals and discounts. Buying direct often has better pricing.
Consider a Pass Paris transport and attractions pass, some include a Seine cruise option. This can save money if you're doing a lot of sightseeing.
For the best views, look for cruises that sail west from the Eiffel Tower to the Statue of Liberty replica and back. Eastwards has less landmarks.
Avoid buying tickets from third party resellers. They often overcharge.
Look for small boat cruises if you want something more intimate and tour-like over a big commercial boat.
Check the forecast and dress appropriately. It may be cooler on the water. Layer up if needed.
Buy tickets that let you disembark at stops like the Eiffel Tower or Notre Dame to explore on your own schedule.
For a romantic cruise, aim for a sunset timing when the monuments are lit up along the river.
Frequently Asked Questions
How long do Seine River cruises last?
Seine River cruises can range from 1 hour to over 2 hours in length. Most daytime cruises are around 1.5 hours. Evening dinner cruises may be 2-3 hours. Check the duration before booking.
What time of day is best for a Seine cruise?
Day cruises give you views of the monuments in natural light. Evening cruises let you see the sights lit up after dark. There are also lunch & dinner options. It depends on your preferences.
What's included in the cruise ticket price?
Most cruises include just the boat ride. Drinks, meals, guides etc may cost extra. Check what's included before you book so there are no surprises.
Where do most Seine River cruises depart from?
Popular embarkation points are near the Eiffel Tower, behind Notre Dame Cathedral, and at the Port de la Bourdonnais near the Musee d'Orsay. Verify the departure point when booking.
Can you get off and reboard the boat?
Some cruises allow you to disembark at stops like the Eiffel Tower or Notre Dame and explore before reboarding later. Check if your ticket allows this flexibility.
What should I wear or bring?
In summer, light clothing and sunscreen. In other seasons, layer warm clothes. Bring a raincoat or jacket in case of inclement weather. Binoculars can also enhance sightseeing.
Are Seine cruises wheelchair accessible?
Some boats may accommodate wheelchairs. When booking, inquire about accessibility and any assistance provided for disabled passengers.
More useful information about Seine River Cruise in Paris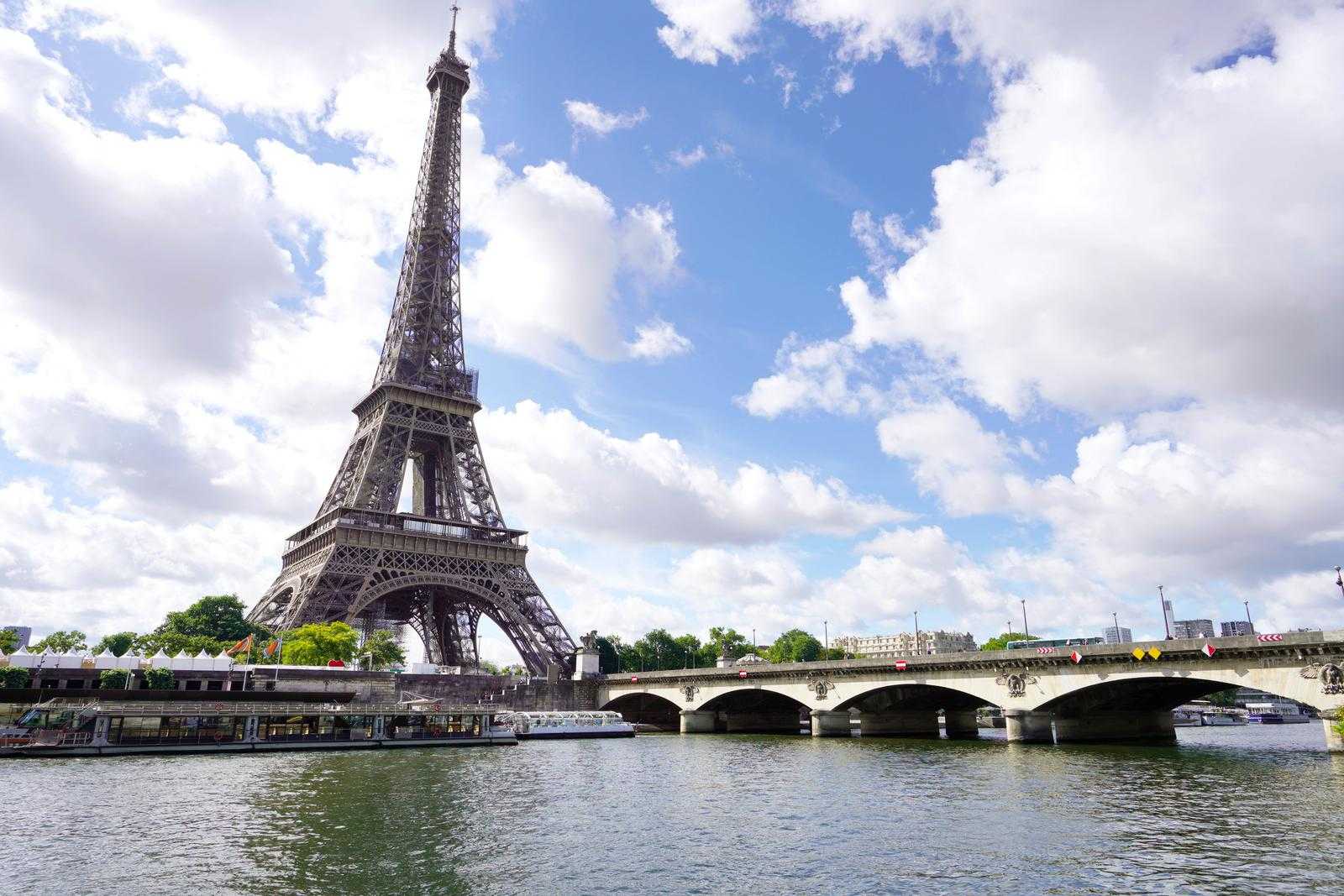 We are a group of travelers who love to explore and write about Paris. Over the years, we have gained extensive experience with cruising on the Seine River in Paris. Here, you could find all the essential information you need to know about Seine River cruises, including the different types of cruise, prices, tickets, operating hours, departure points, and many more. Bon voyage!