Seine River Night Cruise – Tickets, Price, tips and more!
Seine River night cruise is one of the best and most exciting cruises in Paris. In this comprehensive guide, you will find all the essential information about night cruise on the Seine River, such as ticket prices, operating hours and some useful tips. So let's go!
There is no more romantic thinks to do in Paris then taking a night cruise on the Seine River. Paris is one of the most beautiful cities in the world, especially at night. When you are taking cruise on the seine at night, you could enjoy all the iconic places in Paris like the Eiffel or the Louvre in a whole new light.
If you are also planing to take a night cruise on the Seine, then you have got to the right place. In this guide you will find all the important information you need to know before cruising on the Seine river at night include details about tickets prices, operating hours, popular providers and essential tips. So let's get started.
The best Seine River Night Cruises in 2023!
Here is some of the best and most popular Seine River night tours which you can find in Paris in 2023:
Do Seine River Cruises tarvel at night?
Night Seine river Cruises are vary common and popular cruises among travelers in Paris. As dusk settles and Paris transforms into a captivating nighttime spectacle, the Seine River becomes a captivating backdrop for an adventure. 
Take in the landmarks that grace the riverbanks, such as the Eiffel Tower, Louvre Museum, Notre Dame Cathedral and many more. The interplay of dancing on the surface of the river lends an ethereal touch to this experience making it an ideal choice, for a romantic escapade, a momentous occasion or simply a tranquil instance of self reflection.
Which popular Cruise providers offer night Cruises?
Some of the well-known providers include Bateaux Parisiens, Vedettes de Paris, and Bateaux Mouches, offer night cruises on the Seine River. Each cruise offers a slightly different route and perspective, but all of them guarantee the awe-inspiring sights of Paris bathed in the splendor of the night.
Seine River Night Cruise Tickets Prices
The price of a night cruise on the Seine River can vary depending on factors like the cruise provider, boat type and whats included. Typically you can expect prices to start around 25 to 30 euros per person for an one hour cruise. 
However, if you're looking for an upgraded experience with gourmet cuisine and live entertainment you might need to budget around 100 euros or more, per person. To ensure you don't miss out and have a guaranteed spot its highly recommended to book your cruise in advance during busy tourist seasons.
Seine River Cruise Night Operating Hours
Evening cruise rides on the Seine River usually start at sunset allowing passengers to experience the enchanting shift from daylight to the captivating lights of the city. The specific timings may slightly differ depending on the season. 
Typically these cruises kick off, around 7;00 PM, Extend well into the night often with the final departures scheduled around 10;00 PM.
Practicle Tips Before you book a Cruise
Make sure you dress comfortably for the cruise as on warmer nights the river breeze can get chilly. It's an idea to wear layers so that you can adjust your clothing and stay comfortable throughout the journey.
Its recommended to arrive a bit at the departure point so that you have the chance to choose a great spot on the boat. This way you'll have views and plenty of opportunities for taking amazing photos.
Don't forget to bring your camera or smartphone with you to capture the breathtaking beauty of Paris illuminated at night. The lit up monuments create photo opportunities that you won't want to miss.
Some cruise providers offer multilingual commentary options, which can greatly enhance your understanding of the landmarks along the way. If available consider opting for a tour with audio commentary in languages as it will enrich your overall experience.
To take your experience to heights consider treating yourself to a dinner cruise. Indulge, in French cuisine while gliding along the Seine creating unforgettable memories that will stay with you forever.
More useful information about Seine River Cruise in Paris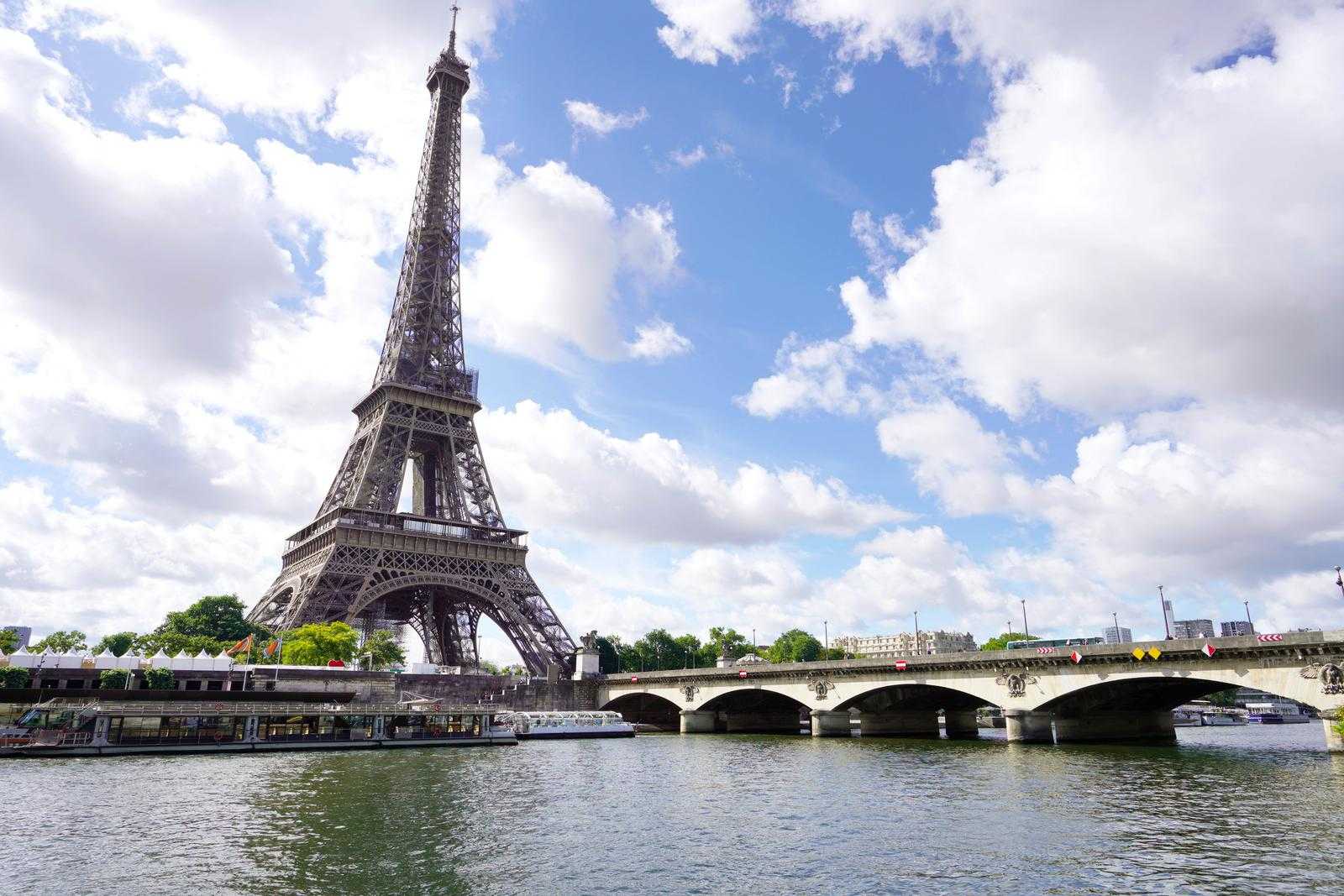 We are a group of travelers who love to explore and write about Paris. Over the years, we have gained extensive experience with cruising on the Seine River in Paris. Here, you could find all the essential information you need to know about Seine River cruises, including the different types of cruise, prices, tickets, operating hours, departure points, and many more. Bon voyage!