Seine River Cruise in September 2023
Are you planning to take a Seine River Cruise in September? Check which types of Seine River cruises you could find during this time of the year? How much do they cost? What is the weather like? And what do you need to wear?
September in Paris provides a range of activities for tourists to savor. The climate is typically gentle and enjoyable creating an opportunity to discover the city's renowned landmarks. One of the best things to do September in Paris, is a Seine River Cruise so you can admire the picturesque views of Paris from the water.
If you are also planning to take Seine River Cruise in September, you have got to the right place. Here you can learn what types of cruises you could find in September 2023, learn about the average prices of these Cruises, and get to know what is the whether and what to wear. Let's get started.
Here are the best Seine Cruise in September 2023:
What types of Seine Cruise you can find in September?
During the month of September Paris offers a variety of Seine River cruises to cater to preferences and interests. One popular option is the Sightseeing Cruises, which provide a tour of Paris's iconic landmarks along the Seine River like the Eiffel tower or the louvre. These cruises offer audio commentary in multiple languages allowing you to learn more about the citys rich history.
For those seeking an unforgettable experience, Dinner Cruises are available. These cruises allow you to enjoy a gourmet meal while gliding past illuminated landmarks. It creates the setting for a special evening with your loved one or partner.
If you prefer a daytime sightseeing experience Lunch Cruises are an excellent choice. You can savor a meal while enjoying the scenic views of Paris from the water. It's a way to spend a sunny afternoon.
Wine enthusiasts will be pleased with Champagne or Wine Tasting Cruises. These unique experiences allow you to sample wines while taking in the beauty of the city.
Depending on when you visit in September there may also be Theme Cruises available. For instance, during Paris Fashion Week fashion themed cruises might be offered, showcasing the trends and designs.
What is the price of Seine river cruise in September?
The prices for Seine River boat trips in September can vary based on a factors. One of the factors is the duration of the cruise. September is still consider a peak tourist season compared to times of the year so prices can be higher then winter season.
Here are price ranges for different types of Seine River cruises in Septemnber;
Classic Sightseeing Cruise: A standard sightseeing cruise that usually lasts 1 2 hours typically costs around €15 to €25 per person.
Lunch or Dinner Cruise: An extended cruise that includes a meal, such as lunch or dinner can range from €60 to €150 per person. The exact price depends on the quality and type of cuisine provided.
Evening or Sunset Cruise: Starting at around €25 and can be reach up to €50 or more per person.
Private or VIP Cruises: €150 and more per person.

What is the average whether in Paris in September?
During the month of September Paris usually enjoys weather as the summer season gradually gives way to autumn. The daytime temperatures typically range from 18 to 22°C (64 to 72°F) while at night it can get cooler with lows of around 10 to 14°C (50 to 57°F). This time of year is quite pleasant for visiting the city as there are tourists and the climate is ideal, for exploring the numerous attractions that Paris has in store.
More useful information about Seine River Cruises in Paris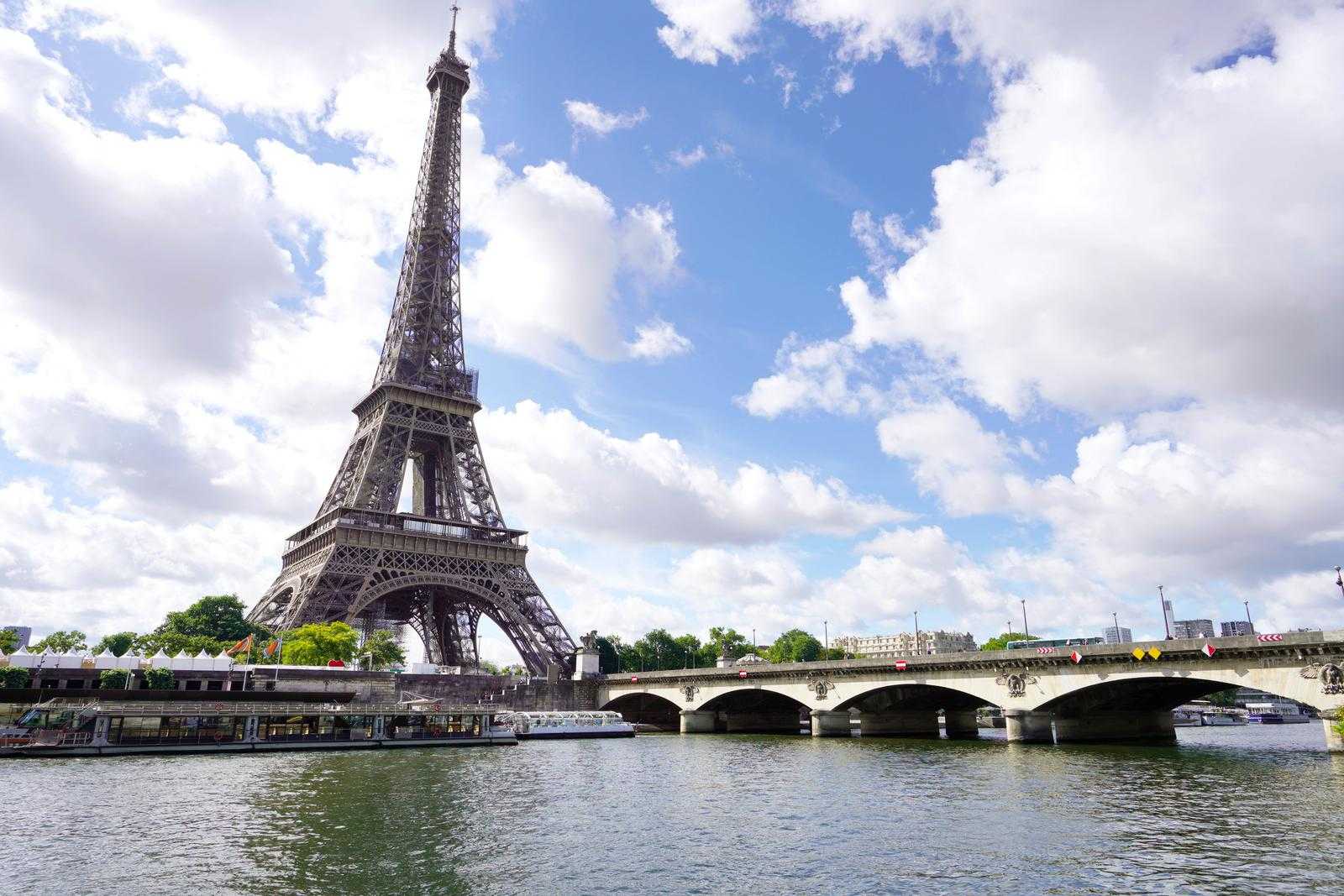 We are a group of travelers who love to explore and write about Paris. Over the years, we have gained extensive experience with cruising on the Seine River in Paris. Here, you could find all the essential information you need to know about Seine River cruises, including the different types of cruise, prices, tickets, operating hours, departure points, and many more. Bon voyage!