Seine river Cruise Vedettes de Paris 2023 – What Do They Offer?
Planing to take a Seine River Cruise in Paris? You should get to know Vedettes de Paris - One of the biggest cruise provider in Paris.
Vedettes de Paris is an iconic company that offers enchanting boat tours along the Seine River, allowing visitors to immerse themselves in the beauty and history of the City of Light. With its fleet of luxurious vessels, Vedettes de Paris has become synonymous with exceptional service, breathtaking views, and unforgettable experiences.
Join us as we embark on a journey through the heart of Paris, exploring the magic and allure of Vedettes de Paris.
Vedettes de Paris Seine Cruise - What Are Your Options?
Vedettes de Paris offers a range of tour options to cater to different preferences and schedules. The Classic Cruise is a popular choice, providing a one-hour journey that covers the major highlights of the
city. For those seeking a more immersive experience, the Discovery Cruise extends the voyage to two hours, delving deeper into the history and culture of Paris.
Additionally, Vedettes de Paris offers themed cruises, including romantic sunset cruises, festive cruises during special occasions, and even gourmet dining experiences on board.
Here is some of the most popular cruises which Vedettes de Paris is offering:
About Vedettes de Paris Seine River Cruise
Vedettes de Paris has a rich history dating back to the 19th century when the concept of river cruises first gained popularity in Paris. The company was founded in 1918 and quickly established itself as a pioneer in the field.
Over the years, Vedettes de Paris has consistently maintained its commitment to providing top-notch services while adapting to the changing needs and desires of its customers. Vedettes de Paris boasts a fleet of state-of-the-art vessels that combine elegance, comfort, and functionality.
The boats are designed to offer optimal viewing angles, ensuring that passengers have unobstructed views of the city's landmarks. The interiors are beautifully appointed, featuring comfortable seating, large windows, and spacious decks. Whether you choose to relax inside or soak up the sun on the open deck, the vessels provide a luxurious and enjoyable environment throughout the cruise.
Whice Landmark Will You See With Vedettes de Paris Cruise?
Aboard a Vedettes de Paris boat, passengers are treated to an exceptional sightseeing experience. As the boat gently glides along the Seine, iconic landmarks such as the Eiffel Tower, Notre-Dame Cathedral, Louvre Museum, and Musée d'Orsay come into view, showcasing the architectural marvels that define Paris.
The knowledgeable guides on board provide insightful commentary, adding depth and context to the sights, making the journey not just visually stunning but also intellectually enriching.
What is Vedettes de Paris route map?
The primary cruise route map of Vedettes de Paris is called the Grand Paris route. This scenic journey begins at the Eiffel Tower. Takes you to the Musée d'Orsay allowing you to admire some of Paris most famous landmarks such, as the Louvre, Notre Dame and the Hôtel de Ville.
Vedettes de Paris Eco-Friendly Initiatives
In today's environmentally conscious world, Vedettes de Paris is committed to sustainable practices. The company has implemented various eco-friendly initiatives to minimize its carbon footprint and protect the fragile ecosystem of the Seine River.
This includes the use of electric-powered boats, reducing noise and air pollution, and the implementation of waste management strategies to ensure responsible disposal. Vedettes de Paris takes pride in its role as a responsible steward of the environment while providing exceptional experiences to its passengers.
What Do Customer Think about Vedettes de Paris Cruises?
Vedettes de Paris places great emphasis on customer satisfaction. The company's attentive and multilingual staff ensures that visitors feel welcomed and their needs are met throughout the journey. Whether it's providing information, assistance, or recommendations, the team goes above and beyond to make each guest's experience exceptional. The company has garnered a strong reputation for its customer-centric approach, earning praise and loyalty from travelers around the world.
Vedettes de Paris offers an enchanting and immersive way to discover the timeless beauty of Paris. From the iconic landmarks to the tranquil charm of the Seine River, every aspect of the journey is crafted to captivate and inspire. With its commitment to exceptional service, luxurious vessels, and sustainable practices, Vedettes de Paris has established itself as a leader in the industry. So, the next time you visit the City of Light, be sure to embark on a Vedettes de Paris boat tour for an unforgettable experience that will leave you with cherished memories of this extraordinary city.
Frequently Asked Questions (FAQ) about Vedettes de Paris Cruises:
How do I book a tour with Vedettes de Paris?
Booking a tour with Vedettes de Paris is easy and convenient. You can visit their official website and make an online reservation. Alternatively, you can also book in person at their ticket office located near the Eiffel Tower or through authorized travel agencies.
What is included in the tour ticket?
The tour ticket typically includes the boat cruise along the Seine River, onboard commentary provided by knowledgeable guides, and access to all the amenities on the vessel. However, specific inclusions may vary depending on the type of tour or package you choose.
Are the boat tours suitable for children?
Yes, Vedettes de Paris welcomes children aboard their boats. The tours are generally family-friendly, and children can enjoy the experience as much as adults. However, it is recommended to check the specific tour details or consult with the company to ensure suitability for younger children.
Can I bring food and drinks on board?
Outside food and drinks are not allowed on Vedettes de Paris boats. However, the company offers various dining options on board, including snack bars and gourmet dining experiences for specific tours. You can enjoy a delightful selection of refreshments and culinary treats during your cruise.
Is the tour wheelchair accessible?
Vedettes de Paris is committed to accessibility and provides facilities for wheelchair users. They have boats equipped with ramps and elevators to accommodate passengers with mobility challenges. It is advisable to inform the company in advance to ensure that appropriate arrangements are made for a comfortable experience.
What languages are the onboard commentaries available in?
The onboard commentaries are available in multiple languages to cater to a diverse range of visitors. You can expect to hear commentary in languages such as English, French, Spanish, German, Italian, Chinese, Japanese, and more. The multilingual guides strive to make the tour informative and enjoyable for all passengers.
Are the boats heated during winter?
Yes, the boats operated by Vedettes de Paris are heated during the winter months, ensuring a comfortable experience for passengers. You can still enjoy the beauty of Paris while staying warm and cozy inside the boat.
Are Vedettes de Paris boats operational in bad weather?
Vedettes de Paris operates their boat tours in most weather conditions. However, in the event of extreme weather or unforeseen circumstances that may affect safety, tours may be temporarily suspended or canceled. It is recommended to check the company's website or contact their customer service for updates in case of adverse weather conditions.
Can I cancel or modify my booking?
Cancellation and modification policies may vary depending on the type of ticket or tour package you have booked. It is advisable to review the terms and conditions provided at the time of booking or contact the company directly for information on cancellations, refunds, or modifications.
Can I charter a private boat for a special event or group outing?
Yes, Vedettes de Paris offers the option to charter private boats for special events, group outings, or corporate gatherings. Whether it's a birthday celebration, wedding reception, or a team-building activity, the company can tailor the experience to suit your specific needs. It is recommended to contact Vedettes de Paris well in advance to discuss your requirements and make the necessary arrangements.
Remember to check the official Vedettes de Paris website or contact their customer service for the most up-to-date and accurate information regarding bookings, tours, and any additional queries you may have.
More useful information about Seine River Cruise in Paris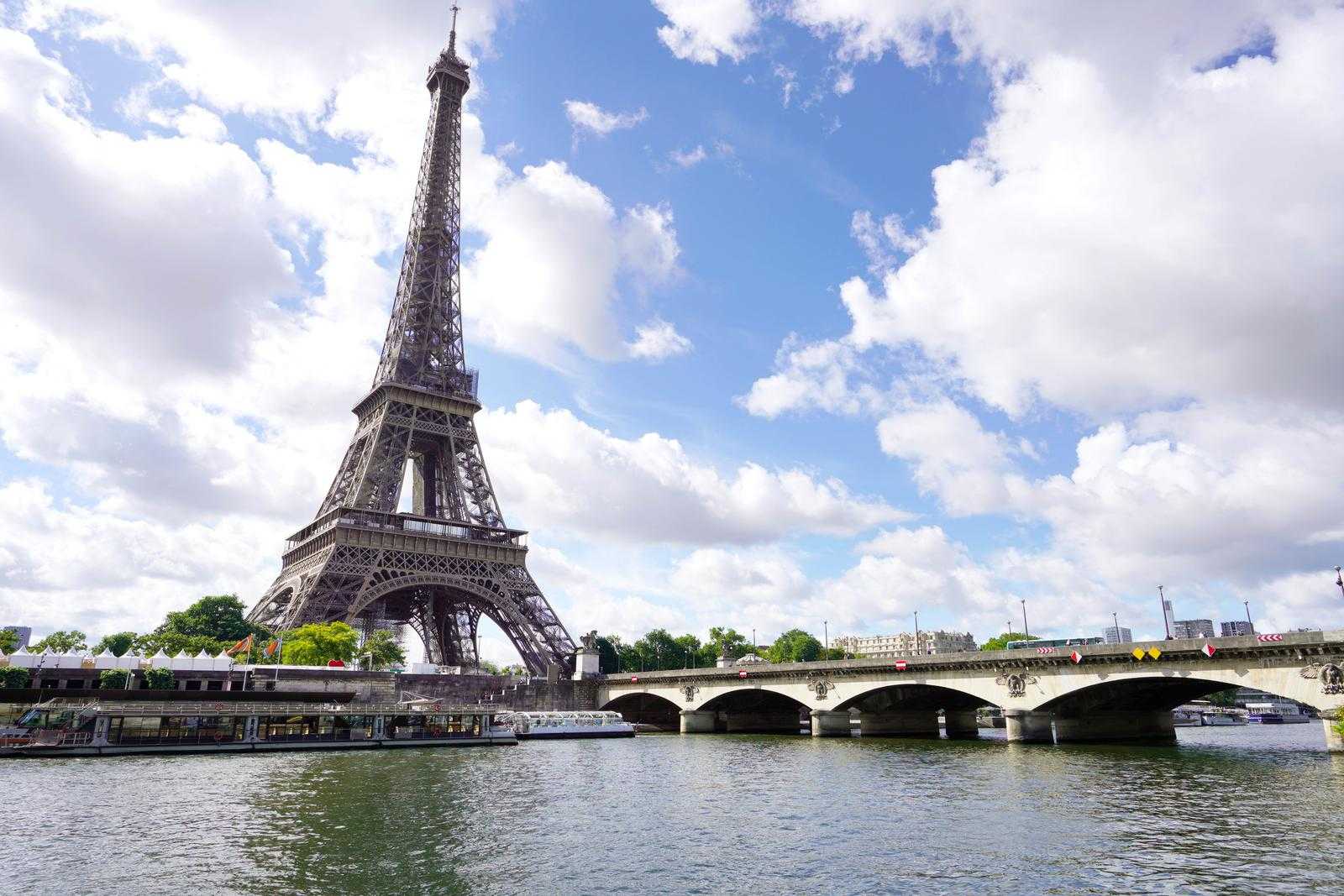 We are a group of travelers who love to explore and write about Paris. Over the years, we have gained extensive experience with cruising on the Seine River in Paris. Here, you could find all the essential information you need to know about Seine River cruises, including the different types of cruise, prices, tickets, operating hours, departure points, and many more. Bon voyage!