Bateaux Mouches Tickets – Everything You Need to Know!
Planing to take Bateaux Mouches on the Seine river in Paris? Here's all what you need to know about Bateaux Mouches tickets and prices!
Crousing along the Seine River past Paris' marvelous monuments and bridges with Bateaux Mouches boat is one of the most popular activities for first-time visitors to the City of Lights. Here is an in-depth look at Bateaux Mouches tickets – how to get them, what they cost, and tips for choosing the right option for your travel plans.
Bateaux Mouches Tickets - What is the price for standard Cruise?
Bateaux Mouches Tickets online – The best way to book tickets to Bateaux Mouches Cruises is to purchase them ahead of time online directly through the Bateaux Mouches offifcial website. Advance booking guarantees your spots on the boat and allows you to select your preferred tour departure time. It also provides the lowest rates.
Standard online adult tickets purchased in advance cost 15€ (about $16 USD). Kids age 4-12 are 9€ ($10 USD). Children under 4 are free. These rates are about 20-25% cheaper versus buying tickets on-site the day of your tour.
When booking online, you'll select your desired tour date, time, and number of tickets. You'll then receive an email confirmation with a QR code that acts as your ticket for boarding. Print this out or have it handy on your phone when joining the tour.
Bateaux Mouches Tickets On-Site – You can also choose to purchase walk-up tickets at the Bateaux Mouches ticket booths at Pont de l'Alma when you arrive for your tour. If you didn't reserve tickets in advance online, be sure to arrive at least 30 minutes before your intended tour time. Lines can get long in the busy summer tourist season. The advantage of on-site ticket purchase is you can choose your tour time upon arrival based on availability.
Bateaux Mouches Tickets - What is the price for Specialty Cruise Options?​
Beyond the standard, 1-hour Bateaux Mouches sightseeing cruise, there are some special themed cruises available at Bateaux Mouches with different price range. Here is all Bateaux Mouches cruises with Prices:
| Cruise Type | Adult Price | Child Price (under 13) | Child Price (under 4) | Description |
| --- | --- | --- | --- | --- |
| Standard Cruise (70 minutes) | €15 | €6 | Free | Takes you past some of the most famous landmarks in Paris, such as the Eiffel Tower, the Louvre, and Notre Dame Cathedral. |
| Champagne Cruise (70 minutes) | €25 | €12 | Free | Includes a glass of champagne. A great way to celebrate a special occasion or to simply enjoy a romantic evening on the Seine. |
| Dinner Cruise (70 minutes) | €85 | €39 | Free | Includes a three-course dinner. A great way to experience French cuisine while enjoying the views of Paris. |
| Jazz Cruise (70 minutes) | €34 | €17 | Free | Features live jazz music. A great way to relax and enjoy the music while cruising on the Seine. |
| Standard Cruise (45 minutes) | €12 | €5 | Free | A shorter cruise that is a good option for people on a budget or who don't have a lot of time. |
Choosing Your cruise Time
Morning and early afternoon tours generally provide the best views, as afternoon skies can get hazier. Early evening tours allow you to see the city lights come on at dusk. If scheduling permits, do both a day and a night cruise to see Paris from different perspectives.
The tours run rain or shine, so bring a jacket or umbrella if needed. Blankets are also provided on board during colder weather.
Bateaux Mouches times and durations is Monday to Thursday departure every 45 minutes
from 10:15 a.m. to 3:30 p.m. Then every 30 minutes until 11 p.m. Friday
to Sunday: departure every 30 minutes from 10 a.m. to 11 p.m (High Season).
Schedule of departures : 10:15, 11:00, 11:45, 12:30, 13:15, 14:00,14:45, 15:30, 16:00, 16:45, 17:30, 18:15, 19:00, 19:45, 20:30, 21:15, 22:00 (Low Season).
More useful information about Seine River Cruise in Paris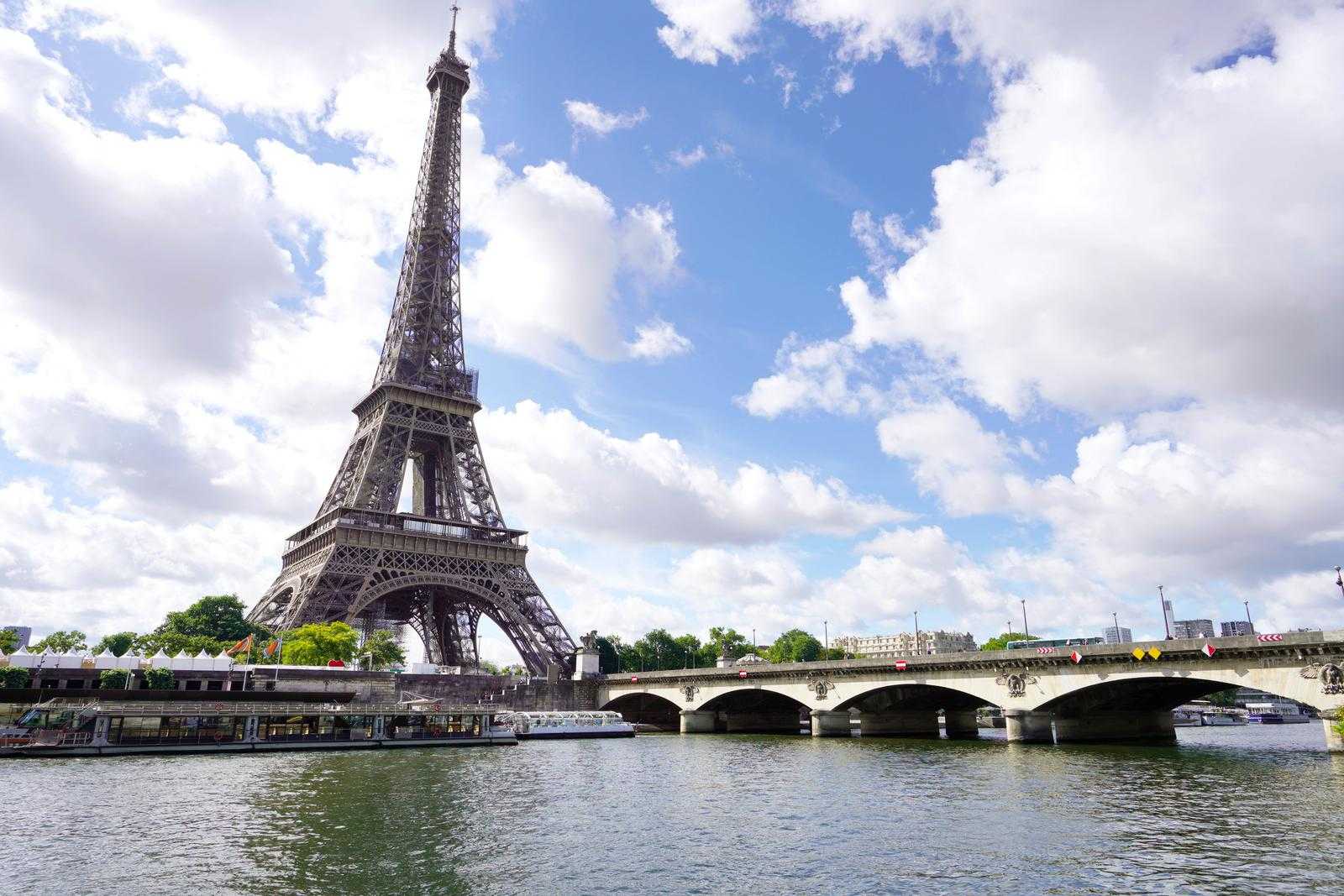 We are a group of travelers who love to explore and write about Paris. Over the years, we have gained extensive experience with cruising on the Seine River in Paris. Here, you could find all the essential information you need to know about Seine River cruises, including the different types of cruise, prices, tickets, operating hours, departure points, and many more. Bon voyage!