Bateaux Parisiens route map
With Dinner cruises, Lunch or Sightseeing, Bateaux Parisiens is one of the most popular Seine cruise companies in Paris, with many of travelers enjoying their cruises. Here is the Bateaux Parisiens route map.
Among the many Seine river cruises companies in Paris, Bateaux Parisiens is one of the most popular river cruises companies that operates sightseeing and dining cruises on the Seine River in Paris.
Bateaux Parisiens offers a range of different cruises, including Audio-Guided, Dinner cruises and even private cruises. It's route pass by many of the Paris' famous monuments and buildings like the Eiffel tower, Louvre, Notre Dame Cathedral and many more. 
So if you are also planning to take a cruise on the seine and looking for the full Bateaux Parisiens route map, you have got to the right place!
What is Bateaux Parisiens route map?
The tours begin at Port de la Bourdonnais near the Eiffel Tower. After boarding and getting settled, the boat departs and heads downstream on the Seine. The first landmark spotted is the majestic Eiffel Tower itself. Gliding right underneath it, passengers can look straight up and admire Gustave Eiffel's 19th century architectural masterpiece from a unique river perspective.
Continuing downstream, boats pass by several elaborate bridges spanning the river including the Pont de l'Alma and the Pont des Invalides near the golden dome of Les Invalides military complex. Approaching the Orsay Museum, guests can wave to the giant clock face and appreciate the former railway station turned art museum. Further along, the grand Louvre Museum comes into view across from the Tuileries Gardens.
Veering left around the tip of Ile de la Cite island, Notre Dame Cathedral appears in all its gothic splendor. Cruisers get an up-close look at the flying buttresses and famous gargoyles guarding the medieval cathedral. Farther down, boats pass under the iconic Pont Neuf bridge before swinging around to start the return journey upstream, now on the Left Bank.
The illuminated Eiffel Tower acts as a beacon in the night sky on evening cruises as boats retrace their route back, seeing the landmarks from the other direction.
Bateaux Parisiens route map with Coordinates:
Here is the route map of Bateaux Parisiens with coordinates. You can use these coordinates to plot the route map on google map:
| Landmark | Latitude | Longitude |
| --- | --- | --- |
| Port de la Bourdonnais | 48.858333 | 2.348889 |
| Eiffel Tower | 48.857222 | 2.294444 |
| Louvre Museum | 48.861389 | 2.337222 |
| Notre Dame Cathedral | 48.852778 | 2.349444 |
| Musée d'Orsay | 48.856667 | 2.341667 |
More useful information about Seine River Cruise in Paris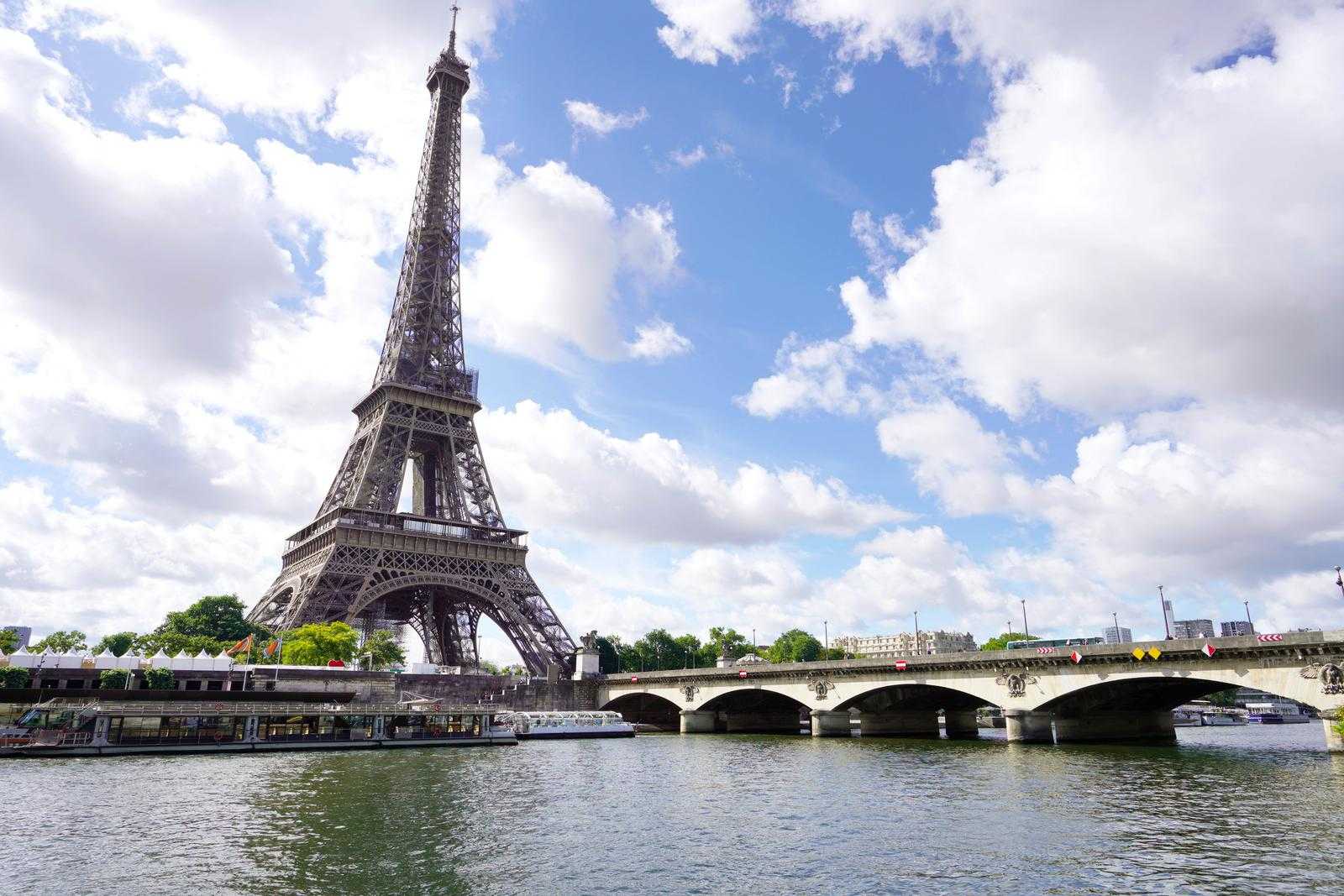 We are a group of travelers who love to explore and write about Paris. Over the years, we have gained extensive experience with cruising on the Seine River in Paris. Here, you could find all the essential information you need to know about Seine River cruises, including the different types of cruise, prices, tickets, operating hours, departure points, and many more. Bon voyage!