Pont de l'Alma (Alma's bridge) Paris – A Gateway to Seine River Cruises
Pont de l'Alma (Alma's bridge) is one of the most recognized bridges in Paris, with a very interesting history and fascinating stories. It also serves as the starting point for many Seine Cruises in Paris. Here is everything you need to know about this famous bridge in Paris.
Among Paris's many iconic landmarks, Pont de l'Alma (Alma's bridge) stands as a symbol of both beauty and tragedy. This iconic bridge holds a deep historical significance and has become a popular destination for both locals and tourists alike.
In addition to its historical significance and architectural beauty, Pont de l'Alma serves as a crucial departure point for many Seine River cruises, offering a unique and enchanting way to explore the city of Paris from a different perspective.
Seine Cruise departing from Pont de l'Alma
Pont de l'Alma's central location and convenient access to major attractions like the Eiffel Tower, make it an ideal starting point for many Seine River cruises. Numerous companies, mostly Bateaux Mouches, offer a variety of cruise options, ranging from short sightseeing cruises to romantic dinner cruises under the shimmering lights of Paris at night.
The best Seine Cruise departing from Pont de l'Alma
Here are some of the best and most popular Seine River Cruise departing from Pont de l'Alma:
Pont de l'Alma - History and Construction
Pont de l'Alma, also known as the "Soul Bridge " was initially built in 1854 during the time of Napoleon IIIs reign. The brilliant French engineer Gustave Eiffel, who later created the Eiffel Tower was responsible for designing this impressive piece of architecture in Paris. The main purpose of Pont de l'Alma was to meet the increasing traffic needs of the expanding city and serve as a connection between the Left Bank and the Right Bank of the Seine River.
The name "Pont de l'Alma" has an origin. It is derived from an event called the Battle of Alma which took place in 1854 during the Crimean War. Coincidentally it was also when this bridge was completed. The bridges name serves as a tribute to the victory alongside British and Ottoman forces, against the Russian Empire during that battle.
Pont de l'Alma showcases the architectural brilliance of its designer, Gustave Eiffel. The bridge is a stunning example of a classic French stone bridge, featuring five graceful arches and intricate wrought-iron railings. The arches create a harmonious silhouette, beautifully reflected in the calm waters of the Seine. Walking or driving across the bridge, visitors are treated to breathtaking views of the surrounding cityscape, including iconic landmarks such as the Eiffel Tower, Musée d'Orsay, and Les Invalides.
In 1970, Pont de l'Alma underwent significant renovations to accommodate the increasing vehicular traffic. During this renovation, the original stone parapets were replaced with the current railing system, which incorporates four iconic, golden statues on each corner of the bridge. These statues depict cherubic figures holding torches, providing a soft, warm glow at night, adding to the bridge's charm and elegance.
Throughout its existence Pont de l'Alma has been intertwined with historical events and cultural references. Apart from commemorating the Battle of Alma the bridge played a role during World War II when it witnessed the occupation of Paris and later the liberation by Allied forces. It has also gained prominence in literature, music and cinema solidifying its place in collective memory.
One poignant moment in the bridges history occurred in 1997 when it became a location for worldwide mourning. On August 31st Princess Diana tragically lost her life in a car accident inside the Pont de l'Alma tunnel situated beneath the bridge. The world mourned her loss deeply. As a tribute to the late Princess, a replica of the Statue of Libertys flame called the Flame of Liberty was placed above the entrance, to the tunnel as an unofficial memorial.
Today, Pont de l'Alma remains a popular destination for both locals and tourists alike. The bridge's central location and stunning views attract visitors who want to experience the romance and allure of Paris. Locals frequent the bridge to enjoy leisurely strolls, picnics, and to take in the picturesque views of the Seine and the city's landmarks.
As evening descends, Pont de l'Alma transforms into a magical sight, with the lights of the Eiffel Tower sparkling in the distance and the golden statues casting their warm glow. Couples often come to the bridge to share romantic moments, making it an emblematic spot for proposals and declarations of love.
More useful information about Seine River Cruise in Paris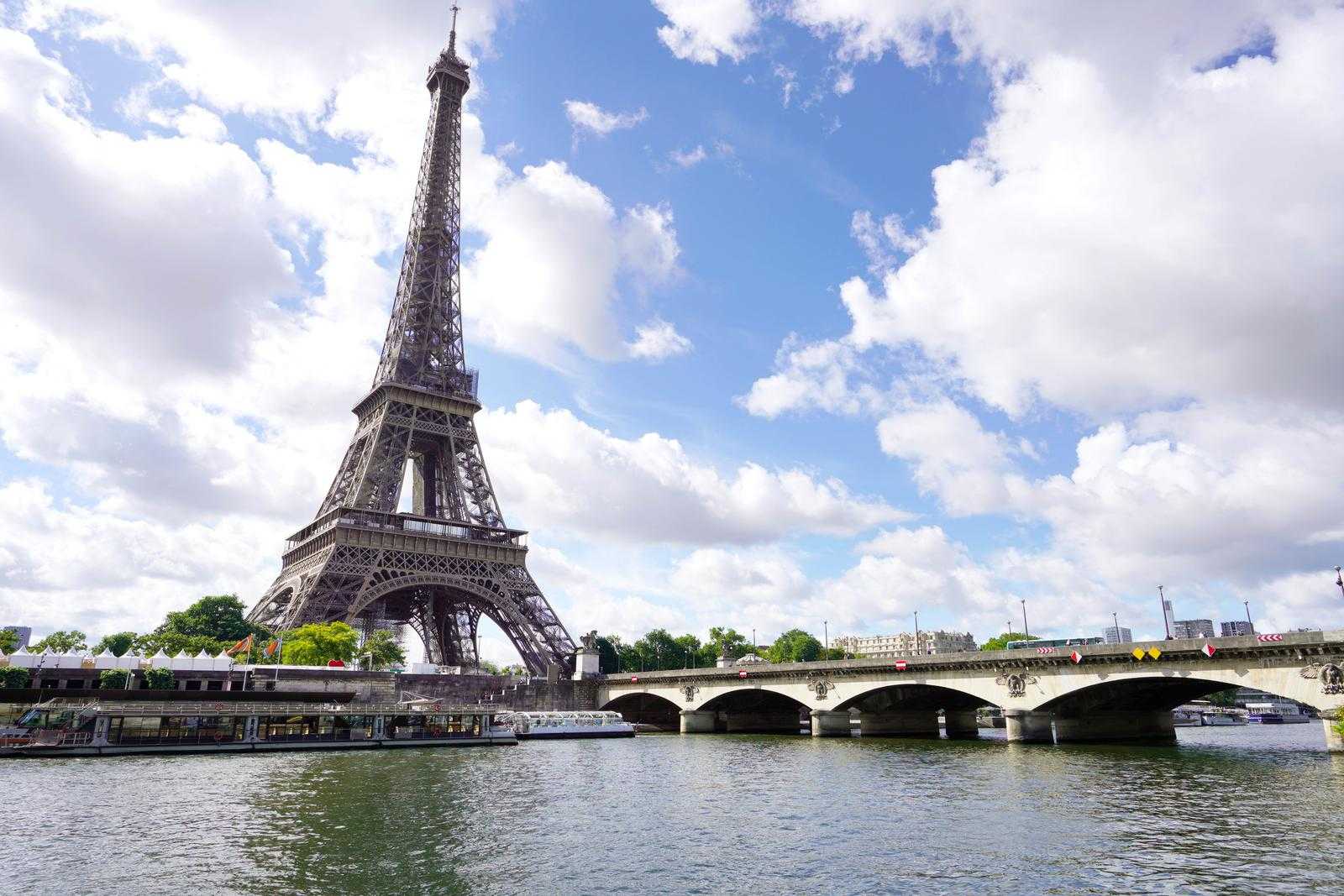 We are a group of travelers who love to explore and write about Paris. Over the years, we have gained extensive experience with cruising on the Seine River in Paris. Here, you could find all the essential information you need to know about Seine River cruises, including the different types of cruise, prices, tickets, operating hours, departure points, and many more. Bon voyage!