Seine river Cruise Bateaux Parisiens 2023 – What Do They Offer?
Planing to take a Seine River Cruise in Paris? You should get to know Bateaux Parisiens - One of the biggest cruise provider in Paris.
Like Bateaux Mouches, Bateaux Parisiens is also one of the most well-established Seine river cruise companies in Paris, offering a unique and memorable way to explore the city from the River.
Whice Seine Cruise is Bateaux Parisiens offering?
Here is some of the most popular cruises which Bateaux Parisiens is offering:
About Bateaux Parisiens Seine River Cruise
Bateaux Parisiens was founded in the 1960s and has been providing high-quality Seine river cruises to tourists and locals ever since. Over the years, the company has earned a reputation for its excellent service, knowledgeable guides, and stunning views of Paris.
Bateaux Parisiens offers a range of different cruises, including Audio-Guided Tours where you can enjoy a scenic tour of Paris while learning about the city's history and landmarks from the comfort of your boat, Dinner Cruises which Indulge in a delicious French meal while taking in the sights and sounds of Paris from the water.
You can also find Private Cruises – Book a private boat and create your own personalized cruise experience, perfect for special occasions and intimate gatherings.
Bateaux Parisiens operates a fleet of modern, spacious boats that are designed to provide comfort and panoramic views of the city. Each boat is equipped with large windows, air-conditioning, and a sound system for an immersive and memorable experience.
Highlights of the Cruise with Bateaux Parisiens cruise
During a Bateaux Parisiens cruise, you will have the opportunity to see some of Paris's most famous landmarks and sights, including:
Notre-Dame Cathedral
The Eiffel Tower
The Louvre Museum
The Musée d'Orsay
And many more
If you're looking for a unique way to explore Paris, a Seine river cruise with Bateaux Parisiens is a must-do experience. With a range of different cruises, a modern fleet of boats, and knowledgeable guides, you are sure to have a memorable time. Book your cruise today and discover Paris from a whole new perspective!
What is Bateaux Parisiens route map?
As said, the usual Bateaux Parisiens route is often includes sailing past or in proximity to several iconic landmarks.
Eiffel Tower: The cruise typically starts or ends near the world renowned Eiffel Tower, which is widely recognized as one of the famous landmarks.
Musée d'Orsay: During the boat ride you may have a chance to catch a glimpse of the Musée d'Orsay, an art museum housed in a former railway station.
Louvre Museum: The cruise might take you near the Louvre Museum, which is another significant cultural institution.
Île de la Cité: Sailing around Île de la Cité, the heart of Paris that is home to Notre Dame Cathedral could be part of your boat journey.
Notre Dame Cathedral: From the boat you may enjoy a view of the Notre Dame Cathedral.
Hôtel de Ville: The boat might pass by Hôtel de Ville, also known as City Hall, in Paris.
Institut de France: As you embark on your cruise you might find yourself near Institut de France—an academic institution.
Musée du Quai Branly: Along your way there's a possibility of spotting Musée du Quai Branly—a museum dedicated to art and culture.
Eiffel Tower (again): During evenings when it sparkles with lights you could get another glimpse of the magnificent Eiffel Tower during your cruise.
More useful information about Seine River Cruise in Paris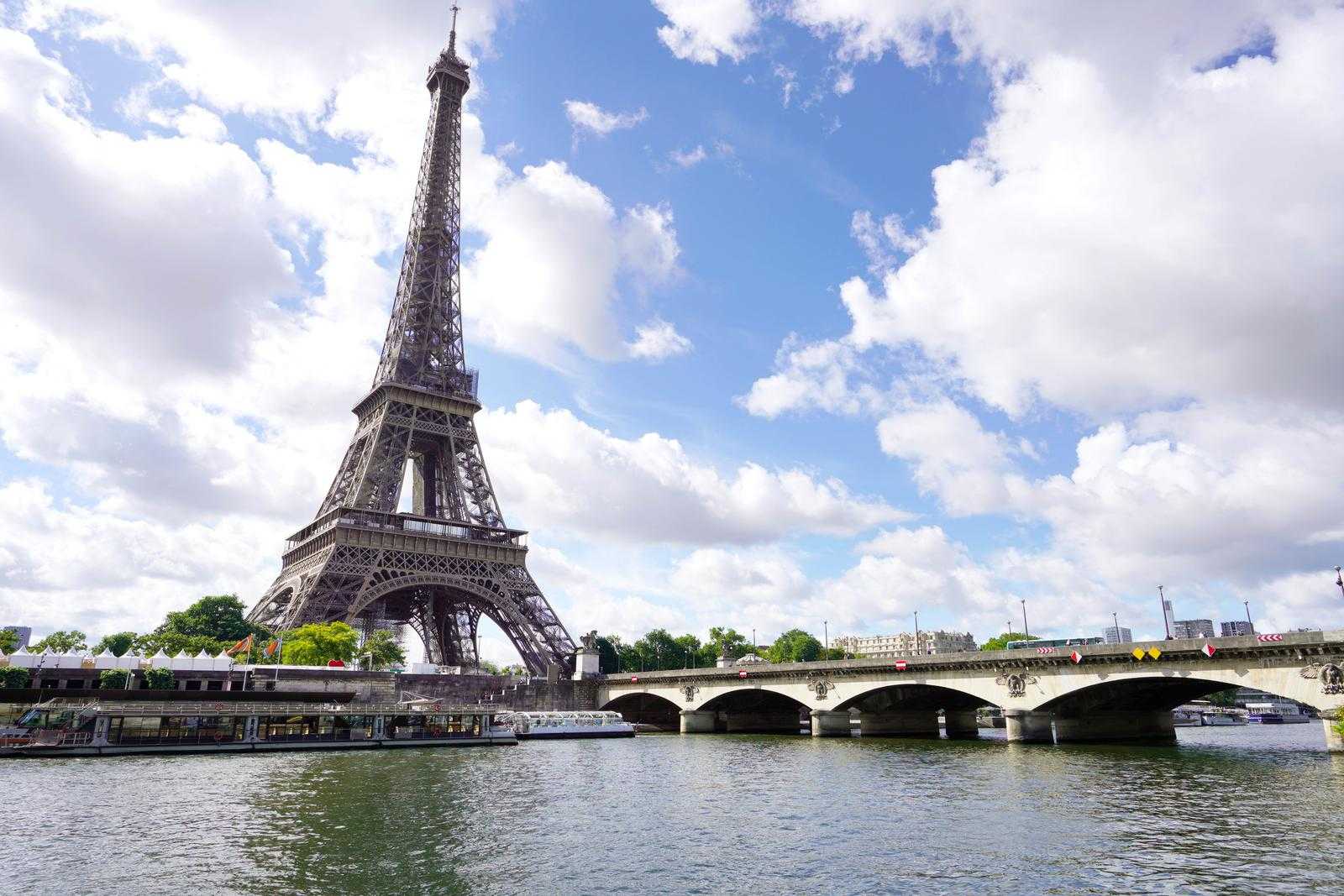 We are a group of travelers who love to explore and write about Paris. Over the years, we have gained extensive experience with cruising on the Seine River in Paris. Here, you could find all the essential information you need to know about Seine River cruises, including the different types of cruise, prices, tickets, operating hours, departure points, and many more. Bon voyage!