Where does Seine River cruise start?
Looking for information about Where does Seine River cruise start? You have come to the right place! In this next article, you will find all the popular Seine Cruise River providers like Bateaux Mouches, Bateaux Parisiens andmore Departure Points.
Paris, often hailed as the City of Love is renowned for its architecture, lively cultural scene and enchanting atmosphere. To truly immerse yourself in the splendor of Paris, taking a cruise along the Seine River is highly recommended. 
Numerous companies offer unforgettable river cruises that grant you views of iconic landmarks such as the Eiffel Tower, Notre Dame Cathedral and the Louvre Museum. So to Answer the question where does Seine River cruise start, You will need to check it with each provider.
So In this article, we will give you all the departure points of the most popular Seine River cruise providers, like
Bateaux Mouches
,
Bateaux Parisiens
,
Vedettes de Paris
and more. Our aim is to assist you in planning your dream escapade through the heart of Paris.
First, Here is the best Seine River Cruises of the most popular providers in Paris:
Bateaux Mouches Departure Point
Bateaux Mouches holds a reputation as one of Paris esteemed and long standing river cruise companies. Their departure location, situated close to the Pont de l'Alma on the Right Bank of the Seine serves as a starting point for passengers. 
On board their distinctive boats, with glass enclosures travelers are treated to an enchanting voyage. Bateaux Mouches cruises frequently feature commentary delivered in various languages providing captivating narratives about the citys rich history and iconic landmarks.
Bateaux Parisiens Departure Point
Bateaux Parisiens is a very popular choice for Seine River cruises. Conveniently located close to the Eiffel Tower their departure point ensures a vista of this iconic Paris landmark. Bateaux Parisiens provides a range of cruises including options, for lunch and dinner catering to those seeking a memorable amalgamation of sightseeing and delectable dining. 
Their proportioned boats feature expansive windows granting passengers the opportunity to relish in the panoramic beauty of the citys enchanting landscapes.
Vedettes de Paris Departure Point
Vedettes de Paris has gained a reputation for its best river cruises. It's worth noting that their departure point is conveniently situated near the base of the Eiffel Tower ensuring effortless access for tourists. 
With a fleet of cozy boats patrons can enjoy an exceptional viewpoint, perfect for capturing breathtaking photographs of Paris renowned landmarks. Moreover Vedettes de Paris caters to preferences and schedules by offering a selection of cruise options ranging from brief outings, to more extended excursions.
Les Bateaux-Mouches Departure Point
Distinct from Bateaux Mouches, Les Bateaux Mouches is a river cruise company that has been in operation since the 1950s. Located at the Pont de l'Alma, their point of departure provides passengers with the opportunity to immerse themselves in the sights of Paris as they sail along the Seine River. 
Les Bateaux Mouches presents an array of cruise options ranging from enchanting dinner cruises to captivating sunset tours enhancing your adventure, with a touch of enchantment.
If you're looking to discover Paris at your leisure Batobus provides an exceptional hop on hop off experience. They have conveniently positioned boarding locations along the Seine River, such as the Eiffel Tower, Louvre Museum and Notre Dame Cathedral. 
With Batobus you have the freedom to embark and disembark whenever it suits you best. This flexibility proves advantageous for those seeking a closer look, at specific attractions or desiring leisurely strolls along the picturesque riverbanks.
Paris is a city known for its allure and romantic ambiance. One of the ways to truly appreciate its iconic landmarks is by embarking on a delightful Seine River cruise. Options like Bateaux Mouches, Bateaux Parisiens, Vedettes de Paris, Les Bateaux Mouches or even the flexible Batobus offer an array of unforgettable experiences. 
Departing from points along the river these popular cruise providers allow you to explore the very essence of Paris and witness its breathtaking beauty from an entirely new vantage point. So step, aboard one of these cruises and allow the Seine River to guide you through the core of this magnificent city crafting cherished memories that will endure a lifetime.
More useful information about Seine River Cruise in Paris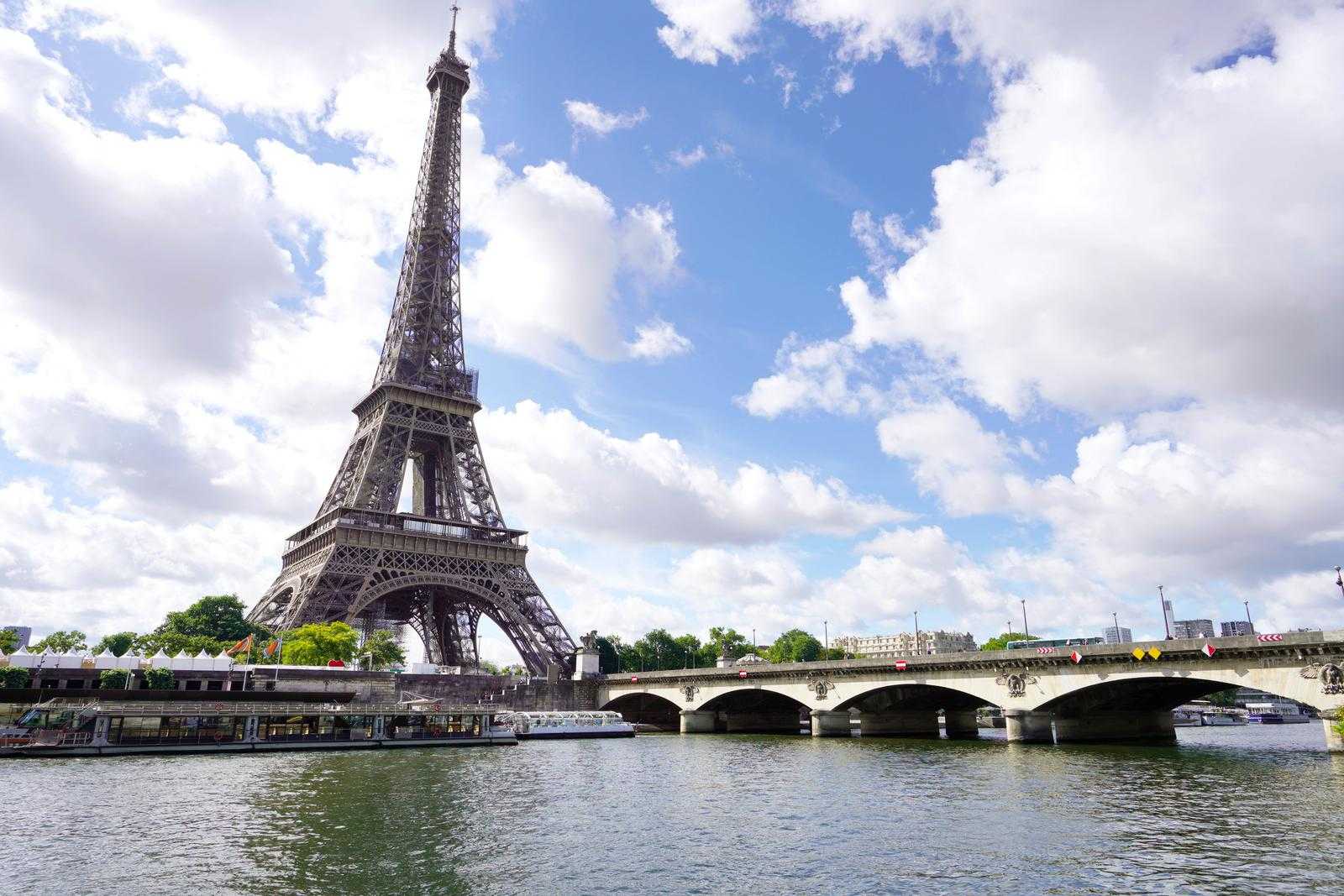 We are a group of travelers who love to explore and write about Paris. Over the years, we have gained extensive experience with cruising on the Seine River in Paris. Here, you could find all the essential information you need to know about Seine River cruises, including the different types of cruise, prices, tickets, operating hours, departure points, and many more. Bon voyage!